Important news (summer 2014): We are sad to see that our friends at Yokayo Biofuels and Blue Sky Biofuels have ceased operations and fuel distribution in this very difficult biodiesel market. We are doing our best to service these markets with the limited supply of fuel we have, If you are a biodiesel user from one of these companies, please contact us for availability of fuel in your area.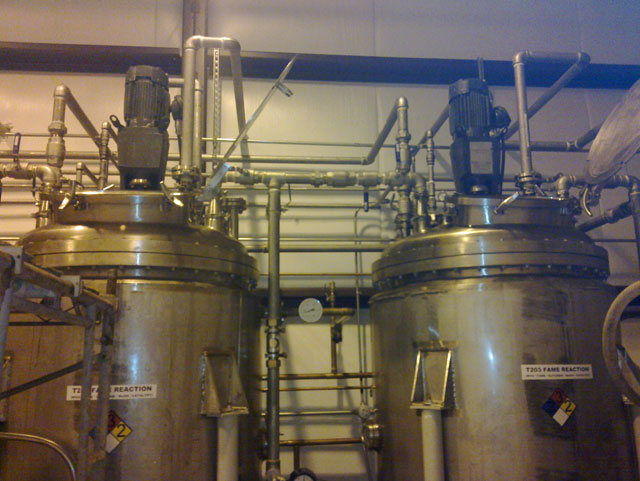 Simple Fuels is a Northern California biodiesel producer, using locally sourced waste vegetable oil to create biodiesel fuel meeting the ASTM D6751 standard. We are located in the beautiful Sierra Valley near the town of Chilcoot, CA. For directions to our production facility, see this link.
If you are interested in purchasing fuel or joining our user group,please visit this page.
We are proud members of the National Biodiesel Board and we only sell biodiesel meeting the ASTM D6751 standard.
Are you a restaurant interested in recycling used cooking oil into biodiesel? If so, please contact us
Did you know, cooking oil disposal in California is highly regulated? Make sure you are on the right side of the law.